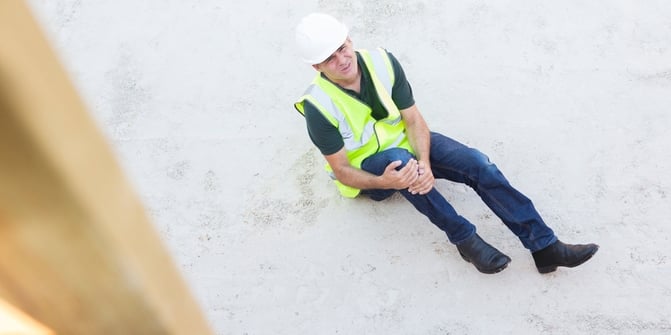 Every property manager and landlord dreads this day, but eventually, everyone has to deal with it. It could be any number of things that go wrong with your building's roof, maybe it's leaking, or it's collecting pools of water. Maybe it's something else, but chances are good that it happens unexpectedly or when you don't have a budget in place to handle it. You can't afford to avoid hiring a commercial roofer, but who do you call?
In commercial roofing, there's technically two options: insured, or uninsured. We'll help show you why there's really only one choice.
Finding a Roofer
Finding the right commercial roofer for the job can be difficult, especially when you're under pressure to fix an active problem. Price will probably be your first concern, which is understandable. Unfortunately, that makes uninsured roofers look more attractive, they often charge lower prices and can start the project more quickly. When the differences are thousands of dollars less and a number of days sooner than their insured competition, you may think it's an easy pick. Unfortunately, there are serious dangers of hiring an uninsured roofer.
Risks of Hiring Uninsured Roofers
It helps to remember what insurance really is, a financial way to protect yourself and your business from the risk of something going wrong. When a roofer doesn't have professional insurance, you and your business will be held liable for everything that happens on the property.
Injury
Imagine that your company is in a bit of a tight spot, so you've selected a cheap roofer that has no insurance. An accident happens in the middle of the project and one of the roofer's employees and their equipment fall off a ladder, injuring that contractor as well as one of your own employees. When the roofer has insurance, there's no problem because the insurance covers it. If they don't, both employees can sue you for the costs of their medical care. That's a host of new expenses your company will have a hard time paying for, and chances are good that it's far more expensive than it would have been to just hire an insured roofer in the first place.
Damage to Property
Similarly, you'll be held responsible for any damage that happens to the property during the roofing project. If your roofer damages your pipe vents, HVAC or electrical equipment, you will be responsible for those costs. If the contractor broke the piping for fire sprinklers, the money for that would come out of your pocket, too.
No Insurance Means No License
Most insurance policies, like landlord liability insurance, have clauses in them to exempt any damages from a contractor you knowingly hired without a license. In the state of Florida, to obtain a roofing license, a contractor must have both liability insurance and workers compensation. That means that all of the costs would completely be taken from you or your business.
Given all of those risks, not having professional insurance needs to be a deal breaker. A trustworthy contractor would have it, and you should be asking yourself: If this roofer isn't doing the right thing by being insured, then what else are they doing wrong?
Due Diligence
Remember, price, timing, and their references are all important, but none of them matter if the roofer is uninsured. Always start by doing research about your options and narrow down your list. Which companies have been in business the longest, and what's the level of satisfaction with their work among their references? Are there reviews online? Look at both good and bad reviews to get a realistic idea of their service. Once you narrow down the field a little, you can take a step up with your research by searching the BBB.
The result should be your short list of roofers you'd be interested in engaging. Up front, be sure to request proof of insurance that you can verify. Each should be both ready and willing to provide any and all information you need, so if there's resistance to the request, you may want to reconsider that contractor as an option.
The apparent benefits don't outweigh the very real dangers of hiring an uninsured roofer or its risks to your livelihood. When the time comes, be sure you keep these points in mind and hire an insured Tampa commercial roofer. Our due diligence tips will help you find an insured commercial roofing contractor that will provide quality work that's worth the investment. McEnany Roofing has a long history of service in this market, and we understand the importance of protecting our clients as well as our employees. Don't hesitate to contact us today, or if it's a roofing emergency, call us now at 813-988-1669 x 300.