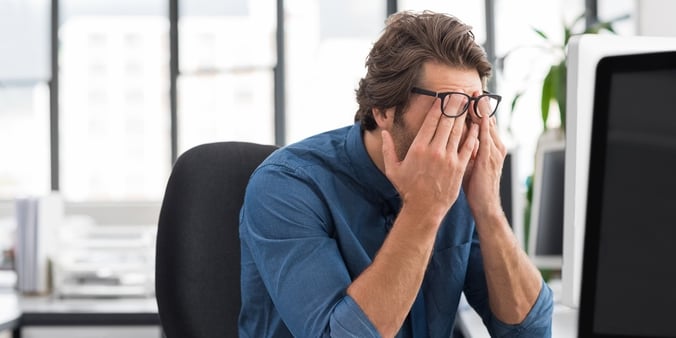 A damaged roof can result in problems throughout your building. The difference in the cost of commercial roof replacement versus repair can be significant. That's why it's important to work with a commercial roofing expert who can provide you with reliable advice. We've put together a list of questions to help you make the right decision on whether to replace or repair when considering options for resolving problems with your roof.
Questions to Consider When Deciding Whether to Repair or Replace Your Commercial Roof
What is the overall condition of the roof?
Has it been properly maintained over the years? If the roof is generally in good condition and the insulation has not been damaged, repair may be the best solution. However, if there is noticeable external roof damage, such as holes, cracks, or internal signs of damage like discolored ceiling tiles, there's a chance that it's time for replacement or more extensive repairs.
Can the life of the roof be extended by making temporary repairs or applying a coating?
Yes. Making repairs now can buy you some time to make adjustments in your budget so that you can replace it at a later date. If the damage is minimal and your roof is in good condition, a repair may be sufficient in order to prevent damage to the building. Making repairs can save you money not only in the short-term but also in the long-term, since failing to repair can often lead to further damage. You may also be able to extend the life of your roof by making repairs.

On the other hand, if damage is extensive, if the insulation has been compromised, or if previous repairs have failed, it probably makes more sense to replace.

An important consideration is the effect the roof damage could have on the rest of the building, including equipment and work areas. If the damage is in an area that is critical to the operation of your business, particularly if it has been previously repaired, it may be time to consider a full replacement.
Do you need a short-term or long-term fix?
The answer to this question may depend on your budget, as well as your plans for continuing operations in the building. A short-term fix may be the best solution if you need time to budget for a full replacement or if you plan to sell the property and a repair will allow you to meet code requirements. However, if you do not have plans to sell, and you want a roof that will hold up for the long term, replacement may be the best choice.
To what extent will repair or replacement of the roof cause disruption in your business?
If your immediate priority is to keep your business in operation -- at a particularly busy time of the year, for example — you may want to have repairs made to a damaged roof and put off replacement until a time when it will be less disruptive.
Solutions to Consider
Recover
If your roof needs more than a repair, but the insulation is still in good condition and the roof is sound and dry, you might choose to recover it as opposed to doing a complete tear off. It's a cost-effective solution that is less disruptive than a full replacement and typically comes with up to a 20 year warranty.
Coating
Roof coatings are applied in liquid form, similar to paint, but thicker, and are formulated to protect against environmental and weather effects, such as UV rays and wind, and provide an extra layer of waterproofing. If you're looking for a way to extend the life of your roof, consider a coating to protect against leaks and heat damage. If this is an option, it's a less expensive effective solution that can add 2 to 5 years to the life of your roof.
Replacement
If a substantial part of your roof is damaged, the insulation is wet, or the roof has previously been recovered, it might be time to replace. In addition, mold, rust, or structural damage in your building are indications that a roof replacement should be considered.
Whether you choose to replace or repair, it's critical that you work with a licensed professional to help guide your roofing decisions and ensure that the work is done properly. Call us today at (813) 988-1669 for a free roof inspection or click here for a no-obligation consultation.