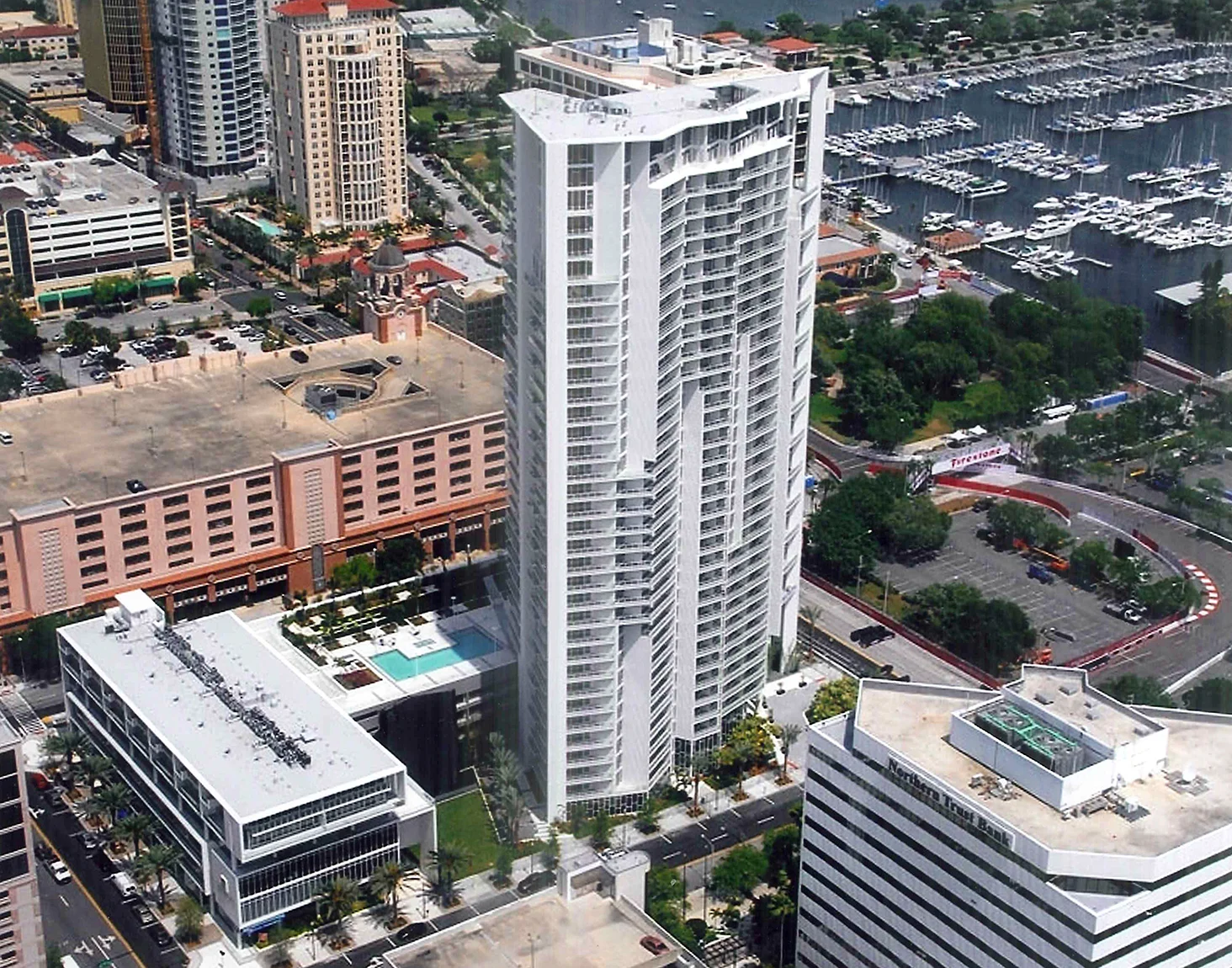 As a building owner or facility manager, you're probably aware of the potential damage hurricanes can inflict on your property's roof system. When a hurricane strikes, it can cause severe wind, rain, hail, and debris that can damage your commercial roofing system. After a hurricane, it's essential to inspect your commercial roof to prevent further damage and costly repairs.

In this blog post, we'll provide you with a handy commercial roofing inspection checklist to help you identify potential damage to your roof after a hurricane. By following these steps, you can safeguard your property investment and avoid more significant problems in the future.

Step 1: Inspect Exterior Damage
The first step in your post-hurricane commercial roofing inspection is to assess the exterior of your building. Check the roof for visible damage such as ripped or missing shingles or bent metal panels. Inspect the gutter system to look for blocks or debris. Check if there are metal flashings that have been dislodged or pulled away from the roofline. Siding, windows, and other exterior building components should also be inspected to identify storm damage.

Step 2: Check the Roof's Interior
After you've inspected the exterior of your commercial roofing system, it's essential to check the inside of your building. Look for water stains or wet insulation that could be signs of a leaking roof. Check the overall condition of the roof deck for cracks or holes that may have been caused by strong winds or flying debris. Inspect the attic and ceiling to detect any signs of moisture or mold.

Step 3: Inspect for Debris
After a hurricane, your commercial roofing system could be littered with debris such as tree branches, broken glass, and other contaminants. Remove the debris to prevent further damage to your roof. Inspect your roof's drainage system to ensure it's not clogged by excess debris.

Step 4: Call for Professional Inspection
A professional roofing contractor is the best expert that can identify all the issues that you may have missed in your commercial roofing inspection. After your preliminary inspection, call a professional to assist and give you advice on the next best course of action to take.

Step 5: Schedule Repairs
Once you've completed your roofing inspection, you should plan for repairs where necessary. If there are any visible signs of damage, repairs should be scheduled immediately to avoid any costlier damage down the line.

Hurricane season can be a particularly stressful time for building owners and managers. In addition to making sure your tenants are safe, you also need to ensure that your commercial roofing system is in top condition. The best way to do this is by conducting regular inspections, especially after a natural disaster like a hurricane. By using our commercial roofing inspection checklist, you can identify potential damage to your building and mitigate it before it becomes a more significant problem. If you need help with your commercial roofing system, be sure to contact a professional roofing contractor to assist you. With regular inspections and maintenance, your commercial roofing system will last longer and give you the peace of mind you need to run your business successfully.