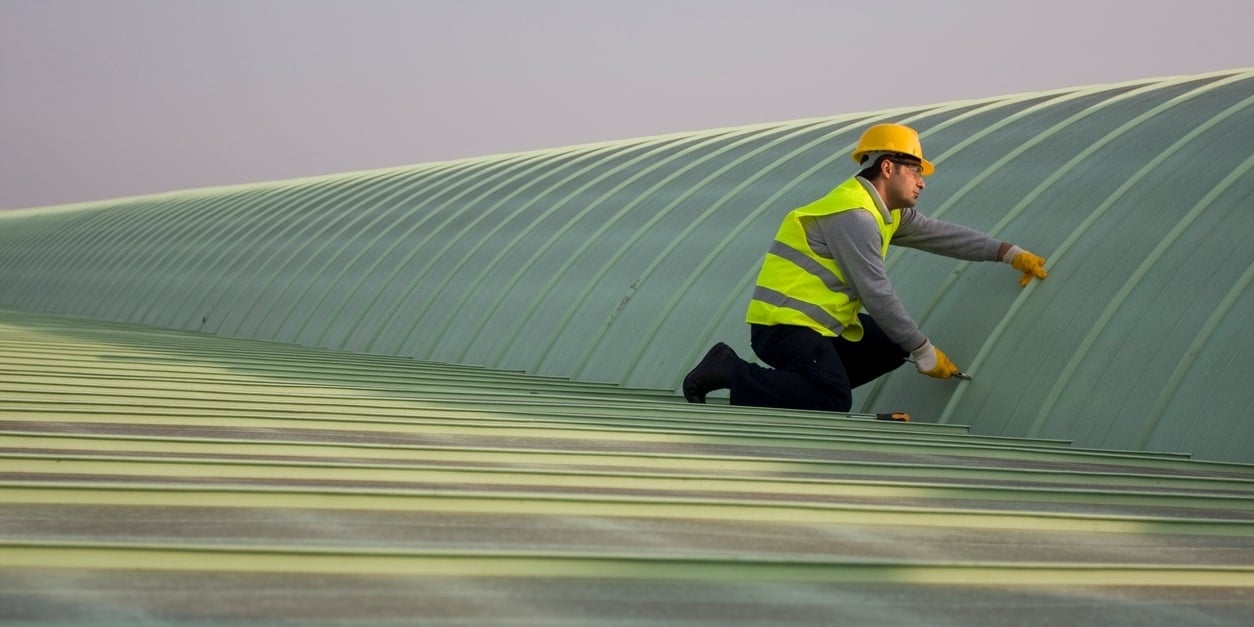 Your building's roof is one of your most valuable business assets. It is your first line of defense against the damaging effects of severe weather, such as wind and excessive heat. Everyday exposure to the elements can cause deterioration resulting in leaks and damage to your building. An annual inspection and routine maintenance of your commercial roof is a vital part of protecting its longevity. As with many other things in life, ignoring a small problem can lead to bigger issues, along with a bigger price tag down the road.
What parts of the roof should have a routine inspection?
A routine inspection involves checking all parts of the roof for signs of damage. Areas your roof inspector should check include:
Decking
Looking for rust in steel decks or rot in wood decks.
Parapet Wall
Checking that flashings have been installed correctly and are not damaged.
Roof Curb
Ensuring that flashing around roof curbs is not loose or damaged.
Fascia
Checking for sagging edges.
Tiles
Looking for missing or broken tiles.
Coatings
Checking for deterioration of the coating and damage to the membrane.
Rust
Checking for rust on all metal parts of the roof, including flashings, vents, skylights, seams, ridge caps, and fasteners.
What types of damage should the inspector check for?
A reputable roofing company will check for several types of damage, including:
Cracked Cement

Cracked or Decaying Caulk

Open Laps

Loose Nails

Water Blisters

Sagging
How often should you have your commercial roof inspected?
Yearly routine roof inspections are critical to catching and addressing problems early. That's why McEnany Roofing is offering a Free Commercial Roof Check Up. Don't take the risk of allowing small problems to grow into larger, more expensive problems. If it's been more than a year since your last commercial roof inspection, call us today. We'll schedule a free inspection by a commercial roofing expert that could save you time, money, and headaches down the road.